About Us
The teams at both Mornington Cycles & Berwick Cycles are passionate about cycling, and live and breathe bicycles. Bikes are a way of life for all the staff members whom chose this amazing lifestyle as their career.
Our team mission is to ensure that all our cycling customers achieve their full potential and enjoy the ultimate riding experience.
Whether your fitness goals are big or small, we will help inspire and encourage you with enthusiastic staff who have the knowledge and experience to support all your cycling needs. Mornington Cycles & Berwick Cycles are more than just a place to buy and service bikes. It is a place where customers can enjoy coming in just to spend time with the staff and to be part of the buzz. We welcome and encourage all customers to come and ride with us on our many weekend regular shop rides and special 'mission' adventure rides which are conducted on most public holidays when the shop is closed and the entire team have a day off.
Who are Mornington Cycles & Berwick Cycles

Morningtion Cycles was established back in 2016 in the seaside community of Mornington. The shop is located in a trendy cafe precinct in the heart of the town of Mornington. Mornington has a culture of people looking for a healthy lifestyle and work life balance. It has a growing community of riders due to the picturesque location and the freedom of adventure that cycling provides to explore the coastal bitumen roads, gravel riding on the hundreds of kilometres of back roads, plus hitting the trails in the Arthurs Seat Mountain Bike Park in and around Red Hill. Mornington Cycles is a retail shop offering bikes and related products to suit all cycling needs, backed up by highly trained and professional service staff to help keep our customers out on their bikes and enjoying the cycling lifestyle all year around. We are active in the community and connected with the local sporting and cycling clubs to help grow the cycling community into a part of everyday life.
This has progressed to the expansion to the location in Narre Warren which opened in December 2020 with state of the art facilities to the ever-growing population of cyclist in the Casey and surrounding shires
Photo : Berwick Cycles Shop Front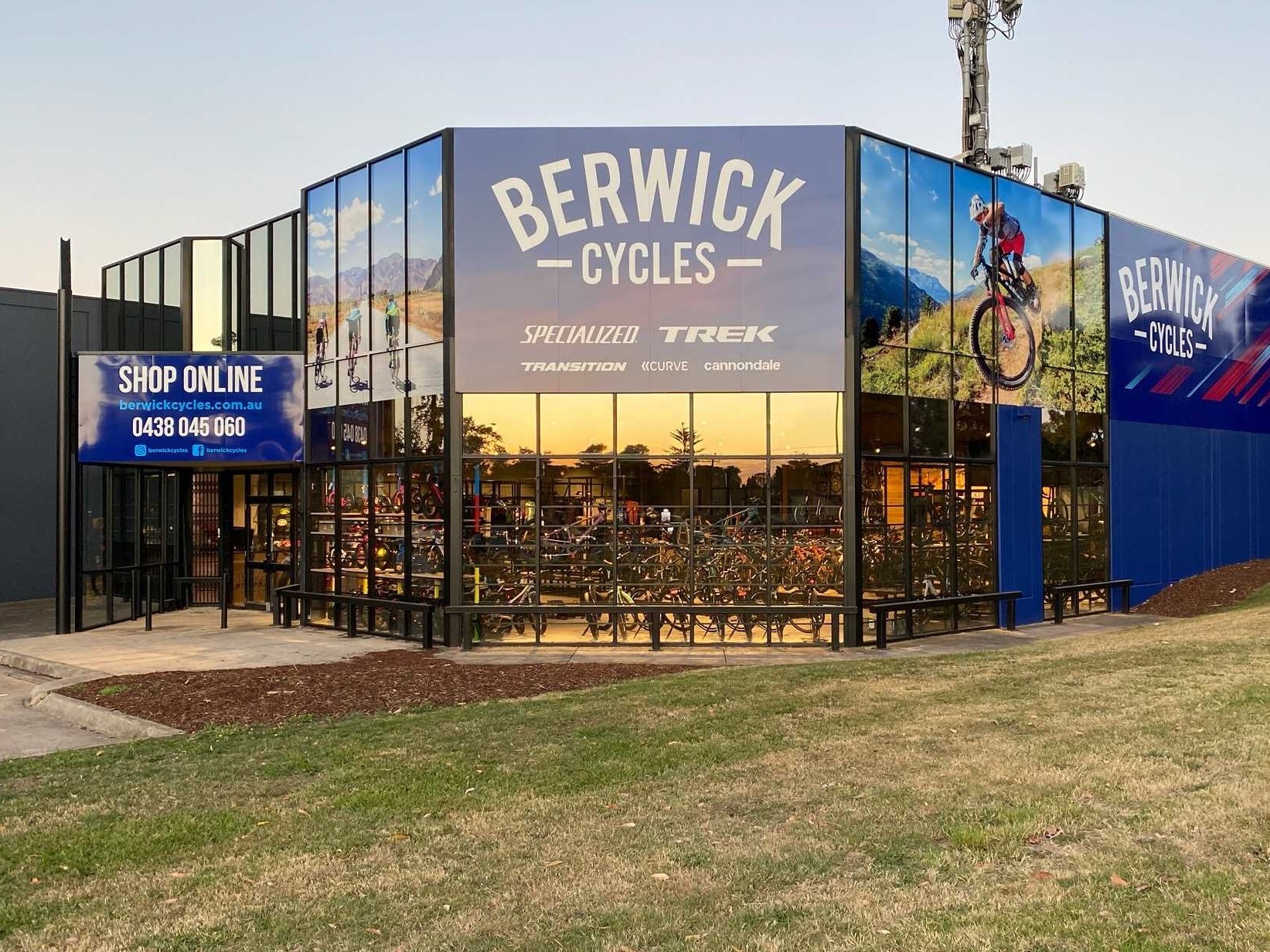 Meet the Owner of Mornington & Berwick Cycles 
Brad Clarke – @bradclarkemtb
Some of Brad's recent achievements have included representing Australia at the UCI Men's Masters MTB World Championships in Andorra in 2015, finishing 16th in the world after starting a long way back in 37th out of a 80 strong field. This capped off an amazing season after also having won both the Oceanic and Australian Championship in the XCO Olympic distance cross country discipline. Along with these fantastic achievements, he was also nominated and then awarded the Cycling Australia Masters Mountain Biker of the year award for 2015.
Having worked as a professional Engineer for the past 20 years, Brad has finally realized his dream of opening up his own cycling store, and is also proud to have recruited an experienced team of riders working within both Mornington Cycles & Berwick Cycles with knowledge across all the cycling disciplines.
Brad is also trained as a Body Geometry Fit specialist, and will be offering this service to the cycling community using the in-store Retul Muve bike.